The Gananoque Inn
We helped the Patel family present The Gananoque Inn & Spa present its offerings to the world through this unique and practical website.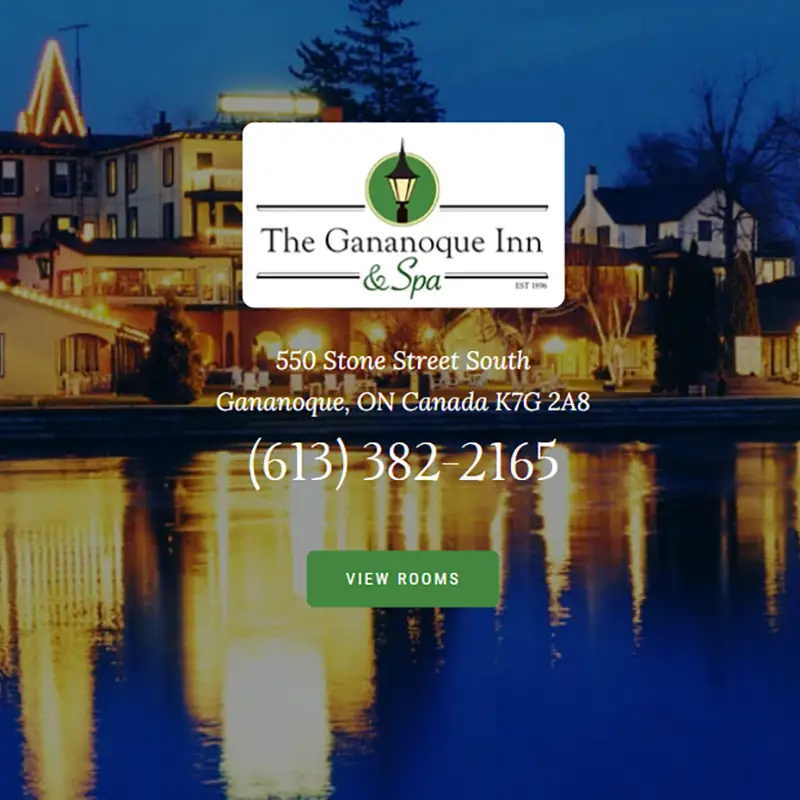 The historic Gananoque Inn & Spa is nestled on the banks of the St. Lawrence River in the small, picturesque town of Gananoque, Ontario. Discerning travelers have found an idyllic setting and warm hospitality at the Gananoque Inn & Spa since 1896. The Inn is just a 20-minute drive from Fort Henry and the Rideau Canal UNESCO World Heritage Site.
The Gananoque Inn occupies what was originally the Gananoque Carriage Works, a business founded in the 1870s. The picturesque location of the former Gananoque Carriage Works, the substantial character of the building, and its prime location in the heart of the most charming part of the Thousand Islands were the perfect attributes of a summer hotel.
---
Let's work together on your
business web project
Your website is frequently the initial point of contact between your business and prospective customers. This is why it is critical to ensure that it accurately portrays your brand. We at UNIweb have over 10 years of expertise in web design, development, and online promotion of your business website. We can help you design, create, maintain, and promote your business website. Our professional web designers and developers will collaborate with you to develop a website that precisely reflects your distinct brand identity. We provide a comprehensive range of web services to fulfill the needs of all types of businesses. You can get in touch with us if you need a web development partner to assist you in taking your business online. Allow UNIweb to assist you in creating the ideal website for your business. We will manage your website while you focus on running your business.